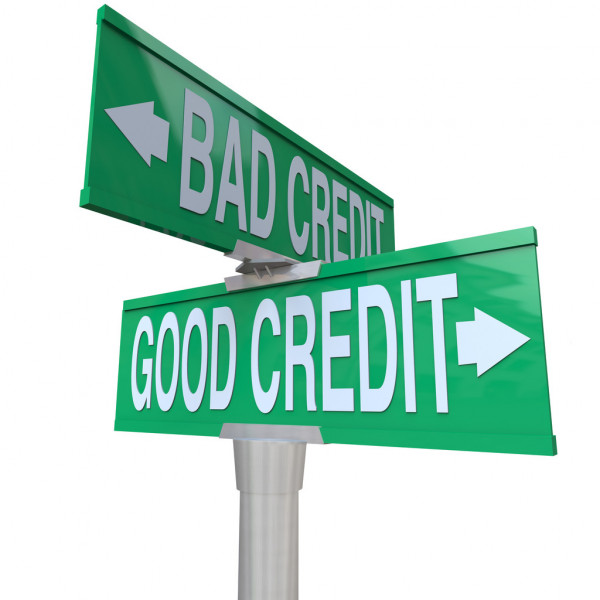 There are a lot of misconceptions floating around about bankruptcy. One of the most pernicious misconceptions is that bankruptcy will ruin your credit for seven to ten years. Not accurate. I have been fighting in the bankruptcy trenches since the year 2002, and I have seen many, many cases in which a debtor's credit ultimately improves after a Chapter 7 bankruptcy.
If you know a few things about credit, it makes sense when you think about it. If you were a potential creditor, wouldn't you look favorably on the fact that the credit applicant couldn't apply for another debt discharge for many years to come? The average debtor can't make that claim. Moreover, after a Chapter 7 bankruptcy, your debt burden is likely to be light. Meaning, your income/debt ratio is much improved.
Bad credit is a curse that can affect many different aspects of your life, including:
∙ Your ability to get a loan
∙ Your ability to get a credit card
∙ Your ability to get a job (potential employers often check credit scores)
∙ Your ability to rent a residence (landlord's concern about your ability to pay rent)
∙ Your ability to obtain affordable auto, homeowner's, life, and health insurance (poor credit nearly doubles the cost of auto insurance, according to InsuranceQuotes.com.)
Sometimes, the best first step in repairing your credit is to bite the bullet and file for bankruptcy. Don't think of it as the end of the road – think of it as a new beginning.
Bankruptcy no longer carries the same stigma it once did.
Times are changing, and it has never been easier to repair your credit after bankruptcy. If that sounds too good to be true, think of the number of wealthy people who have multiple bankruptcies in their past (including the recent occupant of the Oval Office). This reality is based on more than intuition and anecdote. The numbers back it up:
A report from the Federal Reserve Bank of Philadelphia, using data from the credit bureau Equifax, showed that those who filed for Chapter 7 bankruptcy in 2010 enjoyed an average increase in their credit score from 538 to 620 (a score that is considered "low average") within six to eight months. Even a score of 720 is possible within a year or two.
The FHA allows home loan applicants to qualify for a loan only two years after their Chapter 7 debt discharge, as long as they worked to re-establish their credit during those two years.
At Geranios Law, ultimately, it is real people, not statistics, that matter most. Any local law firm can file your bankruptcy petition for you. We go a step further and assist you with the entire process of financial recovery. Don't let bad credit ruin your future – call Geranios Law today.
During your free initial consultation, I will explain the bankruptcy process and determine whether you meet the legal requirements to file. If you qualify, you can enter into bankruptcy without paying any money down, and your payments will begin only after many of your debts are eliminated. To learn more and see if you meet the requirements for a $0 down Chapter 7 bankruptcy, contact Geranios Law to schedule a free consultation or call today: 406-541-3565.