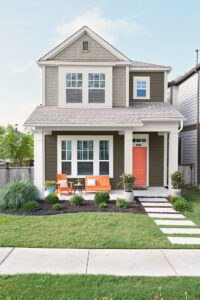 In Montana, particularly in Missoula or Bozeman, whether you keep your home after filing a chapter 7 bankruptcy depends on three things: do you want to keep it, are you current on the payments, and do you have any equity?
First, you need to decide whether you want to keep the house. If you owe far more on it than it's worth, your interest rates are too high, or if it needs more work than you can afford to put into it, you might be better off letting it go in bankruptcy and buying again in a few years. In Montana, almost everyone who wants to keep their home and decides that it makes sense to do so is able to.
Second, if you file for bankruptcy when you're behind on the mortgage, your lender may either demand that you get caught up right away or ask the court for permission to start the foreclosure process. This creates some risk and is better not left to the discretion of the mortgager. If you're behind it would be wise to talk to an experienced bankruptcy attorney to discuss either getting caught up on payments prior to filing chapter 7, or to consider a chapter 13 bankruptcy which would allow you to repay arrears over a three or five year period.
Finally, the bankruptcy trustee will be interested in whether you have any equity in the home. That is, is the house worth more than you owe on it? If so, do you have more equity than is protected under Montana's exemption statute (the law that determines what you get to keep in a bankruptcy)? Currently, the homestead exemption is $350,000, so you could have equity in your home worth as much as $350,000 and it is protected.
When considering whether to file for chapter 7 bankruptcy in Montana, it's important to remember that all of your dischargeable debts will be wiped out. This includes not just credit card and medical bills, but also the debt you owe on your car and your home. Even though you will no longer owe any money on your home, whether you keep it after filing bankruptcy is largely up to you. The three most common options for your house after bankruptcy are to reaffirm, "stay and pay", or surrender.
Lawyer Missoula, MT
Lawyer Kalispell, MT
Lawyer Butte, MT
Lawyer Helena, MT
Lawyer Hamilton, MT
atty Missoula